The health of the Baltic Sea ecosystem is under threat from the increasing effects of climate change and biodiversity degradation, catalysed by pollution, demands on land use, resource extraction and other pressures. At the same time, knowledge about the Baltic Sea ecosystem and policies to support its environment have developed substantially in the past six years. Such advancements are of key importance in enabling a sustainable future, although much work remains. Implementing the updated Baltic Sea Action Plan and mitigating the pressures and impacts, including from climate change, are focal areas for HELCOM in the coming years.
Measures to improve the Baltic Sea environment are implemented at many levels, from the subregional to the global. Nationally and at more local levels, people around the Baltic Sea carry out important work and take action to reduce pressures, conserve biodiversity or restore degraded ecosystems. The work is relevant to a range of initiatives, from the local scale to global agreements. Regional coordination in HELCOM helps identify key priorities for the Baltic Sea environment and identify actions that benefit from or require regional coordination in order to have the necessary effect.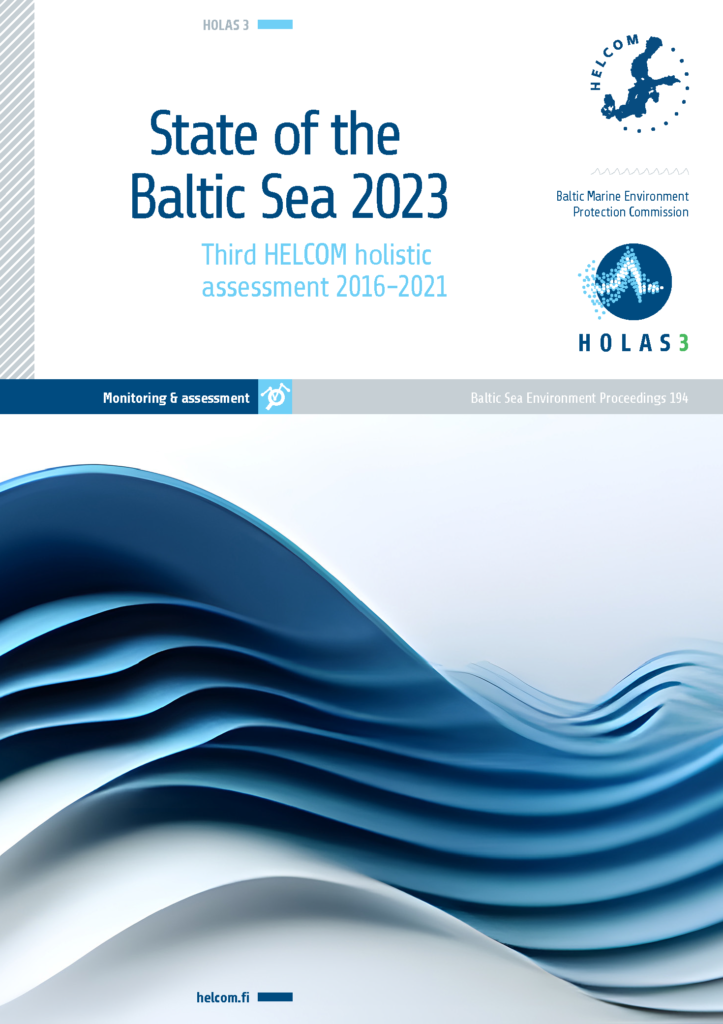 State of the Baltic Sea 2023 — The third HELCOM holistic assessment (HOLAS 3)
State of the Baltic Sea 2023 is a synthesis report that builds on, and integrates, results from a wide range of assessment products produced within the third HELCOM holistic assessment. Its role is to link information from the underpinning assessment products together, thus highlighting the holistic aspects. With this in mind, the summary report focuses on presenting the results and on an in-depth look at why we are seeing these results, providing over-arching context and analysis. The report helps develop a clearer picture of where we are and how things are connected, supporting coordinated and effective measures to strengthen the Baltic Sea environment.