Assessing Baltic Sea Ecosystem Health
Achieving good ecosystem health is a core area of collaboration among countries bordering the Baltic Sea, which make up the Contracting Parties to HELCOM. Pressures from various human activities have an impact on Baltic Sea ecosystems, affecting the status of species and habitats, as well as human well-being.
The close links between different parts of the Baltic Sea mean that actions often have to be coordinated across national borders for environmental measures to be effective. Environmental pressures vary spatially and their importance can change over time, depending on how human activities develop and on how efficiently we are able to manage and minimize negative impacts.
The third HELCOM holistic assessment (HOLAS 3) provides a wide-ranging update on the environmental status of the Baltic Sea for the time period 2016–2021. The holistic assessment helps us understand which pressures are currently of key importance and what areas will require additional measures, assuming current management measures are effective and are sufficient.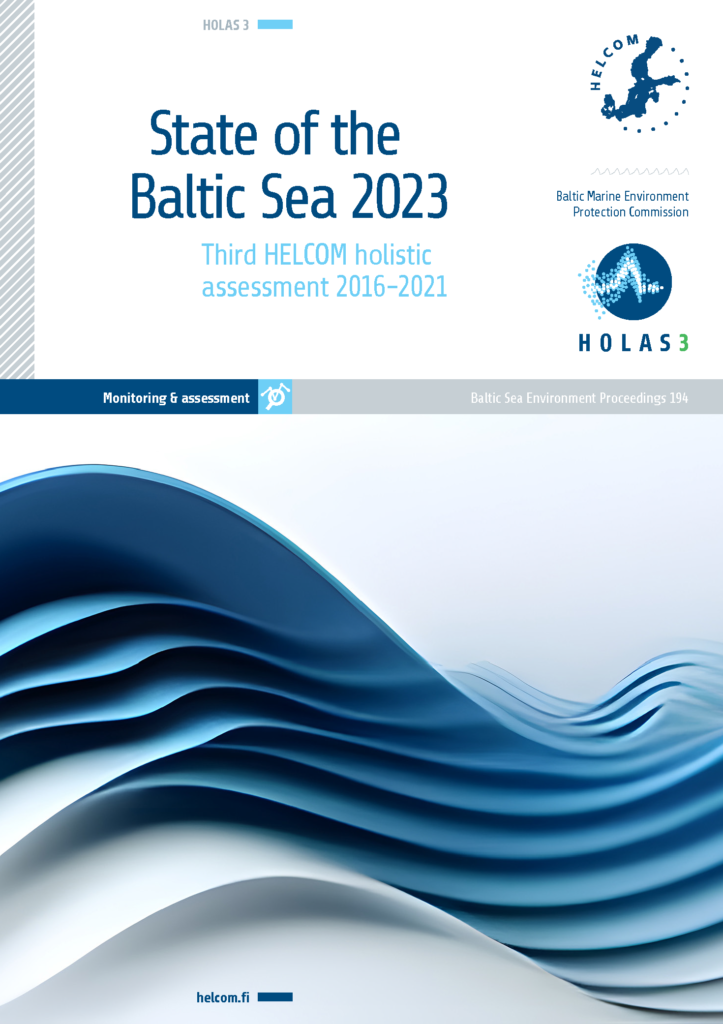 State of the Baltic Sea 2023 — The third HELCOM holistic assessment (HOLAS 3)
State of the Baltic Sea 2023 is a synthesis report that builds on, and integrates, results from a wide range of assessment products produced within the third HELCOM holistic assessment. Its role is to link information from the underpinning assessment products together, thus highlighting the holistic aspects. With this in mind, the summary report focuses on presenting the results and on an in-depth look at why we are seeing these results, providing over-arching context and analysis. The report helps develop a clearer picture of where we are and how things are connected, supporting coordinated and effective measures to strengthen the Baltic Sea environment.