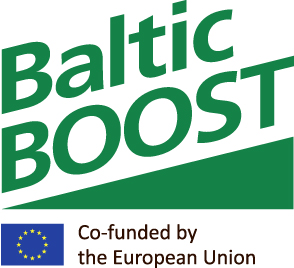 The basis for the assessment of status of the Baltic Sea are the HELCOM core indicators and associated threshold values. In this context the following has been agreed:
Regarding threshold values
"At this point in time, HOLAS II indicators and threshold values should not automatically be considered by the Contracting Parties that are EU Member States, as equivalent to criteria threshold values in the sense of Commission Decision (EU) 2017/848 laying down criteria and methodological standards on good environmental status, but can be used for the purposes of their Marine Strategy Framework Directive obligations by those Contracting Parties being EU Member States that wish to do so".
Regarding testing of indicators
Note that some indicators and/or their associated threshold value are still being tested in some countries and may be further developed in HELCOM as a result of the outcome of the testing. In some cases the results may show that the indicator is not suitable for use in a specific sub-basin. These indicators are marked in the assessment report and the results should be considered as intermediate.
Editors: Lena Bergström, Heini Ahtiainen, Lena Avellan, Sara Estlander, Juuso Haapaniemi, Jannica Haldin, Laura Hoikkala, Marta Ruiz, Owen Rowe, Ulla Li Zweifel
Contributors: Juris Aigars, Mathias Andersson, Ditte Mandøe Andreasen, Francois Bastardie, Stephen Baynes, Julia Carlström, Magda Chreptowicz-Liszewska, Ulrich Claussen, Sara Danielsson, Willem Dekker, Volker Dierschke, Margit Eero, Silke Eilers, Anders Galatius, Bo Gustafsson, Hanna Haaksi, Anna-Stiina Heiskanen, Tero Härkönen, Norbert Häubner, Joni Kaitaranta, Magdalena Kaminska, Samuli Korpinen, Marie-Louise Krawack, Axel Kreutle, Jarosław Krogulec, Wlodzimierz Krzyminski, Aiste Kubiliute, Leena Laamanen, Vivi Fleming-Lehtinen, Maija Holma, Maiju Lehtiniemi, Maria Laamanen (Chair of HOLAS II Core Team), Maria Linderoth, Urmas Lips, Andreas Lunn, Jaakko Mannio, Malgorzata Marciniewicz-Mykieta, Göran Marsh, Georg Martin, Lydia Martin-Roumégas, Michael Naumann, Elisabeth Nyberg, Henrik Nygård, Katarina Oganjan, Soile Oinonen, Tobias Porsbring, Minna Pyhälä, Henna Rinne, Nina Schroeder, Peter Sigray, Deborah Sinoda Campos, Conny Sjöqvist, Lars Sonesten, Monika Stankiewicz, Neringa Stoncaitiene, Agata Święcka, Lone Søderberg, Heidi Tuhkanen, Agnes Unnuk, Norbert Wassmund, Andrea Weiss, Juliane Wendt, Karin Wesslander, Jana Wolf, Agnes Ytreberg
Executive lead: Monika Stankiewicz
For bibliographic purposes, this document should be cited as:
HELCOM (2018): State of the Baltic Sea – Second HELCOM holistic assessment 2011-2016. Available at: www.helcom.fi/baltic-sea-trends/holistic-assessments/state-of-the-baltic-sea-2018/reports-and-materials/
Information included in this publication or extracts thereof are free for citing on the condition that the complete reference of the publication is given as above.
Copyright 2018 by the Baltic Marine Environment Protection Commission – HELCOM
Layout: Dominik Litfass
Logo design: Janne Tuononen (Yksinolla)
Language revision: Kate Ravilious
Web design: Adage/Eficode, Sara Estlander
Illustration: Sebastian Dahlström (Figure 1.3)
The following persons have supported the assessment of the ecosystem health of the Baltic Sea, resulting in this report:
Asker Juul Aagren, Markus Ahola, Madara Alberte, Ali Alyautdinov, Jesper Andersen, Eda Andresmaa, Saku Anttila, Džiugas Anuškevičius, Rita Araujo, Jenni Attila, Ainars Aunins, Marc-Oliver Aust, Philip Axe, Hermanni Backer, Anna Baranska,  Inga Belasova, Jochen Bellebaum, Antti Below, Arabelle Bentley, Nadezhda Berezina, Andrzej Białaś, Anders Bignert, Ulrika Björkman, Penina Blankett, Mats Blomqvist, Kerstin Bly Joyce, Dieter Boedeker, Janica Borg, Anja Boye, Laura Briekmane, Berit Brockmeyer, Elliot John Brown, Morten Brozek, Stefan Bräger, Martynas Bucas, Christian Buschbaum, Britt-Marie Bäcklin, Ida Carlén, Marina Carstens, Zdzisław Cenian, Tomasz Chodkiewicz, Thomas Chodkiewitz, Preben Clausen, Ulrike Claussen, David Connor, Mindaugas Dagys, Justas Dainys, Alexander Darr, Nailia Daugele, Darius Daunys, Deivis Dementavicius, Mark Dickey-Collas, Natalia Drgas, Anja Duffek, Mikhail Durkin, Diana Dziaduch, Wieke Edinger, Erik Ehmsen, Helene Ejhed, Jan Ekebom, Clemens Engelke, Ylva Ericsson, Ann-Britt Florin, Jo Foden, Manuel Frias Vega, Rob Fryer, Eeva Furman, Johan Fång, Galina Garnaga-Budrė, Hans Geibrink, Evgeny Genelt-Yanovskiy, Andrzej Ginalski, Wojciech Górski, Elena Gorokhova, Gennady Grishanov, Ulrika Gunnartz, Michael Haarich, Fredrik Haas,  Michael Haldin, Antti Halkka, Linus Hammar, Philip Hammond, Jens Würgler Hansen, Jørgen Hansen, Martin Hansson, Niklas Hansson, Berit Hasler, Berit Hayden, Peter Hauff, Outi Heikinheimo, Björn Helander, Markus Helavuori, Peter Hellström, Kristjan Herkül, Christof Herrmann, Guenter Hoermandinger, Neil Holdsworth, Kai Hoppe, Duncan Hume, Kari Hyytiäinen, Karin Hårding, Heidi Hällfors, Nils Höglund, Martin Isaeus, Andres Jaanus, Hans H. Jakobsen, Egle Jakubaviciute, Hans Mose Jensen, Vadims Jermakovs, David Johannes, Marie Johansen, Kestutis Joksas, Alf Josefson, Signe Jung-Madsen, Sofia Junttila, Iveta Jurgensone, Ivar Jüssi, Hermanni Kaartokallio, Katarzyna Kaminska, Harri Kankaanpää, Tommi Karesvuori, Rolf Karez, Johanna Karhu, Anna Karlsson, Olle Karlsson, Ville Karvinen, Stanisław Kasperek, Kaarina Kauhala, Pirkko Kauppila, Tina Kesselring, Helle Knudsen-Leerbeck, Natalja Kolesova, Anna Konieczna, Alexander Korshenko, Margus Korsjukov, Sven Koschinski, Monika Kosecka, Janina Kownacka, Wojciech Kraśniewski,  Harri Kuosa, Lasse Kurvinen, Janis Kuze, Petra Kääriä, Sara Königson, Mailis Laht, Ari O. Laine, Emilia Lalander, Jochen Lamp, Antti Lappalainen, Finn Larsen, Martin M Larsen, Kjell Larsson, Johanna Laurila, Paweł Łazarski, Aleksi Lehikoinen, Meelis Leivits, Adam Lejk, Monika Lesz, Heiko Leuchs, Wera Leujak, Mats Lindegarth, Tomasz Linkowski, Inga Lips, Heikki Lokki, Linas Lozys, Leho Luigujoe, Anne-Mette Hjortebjerg Lund, Karl Lundström, Elżbieta Łysiak-Pastuszak, Marina Magnusson, Michal Malinga, Stiig Markager, Wlodzimierz Meissner, Anna Mellin, Jens Mentzer, Laura Meski, Markku Mikkola-Roos, Marco Milardi, Ian Mitchell, Tadeusz Mizera, Christian Mohn, Sverker Molander, Charlotta Moraeus, Ciaràn Murray, Mona Naeslund, Günther Nausch, Renno Nellis, Florent Nicolas, Emmi Nieminen, Tonny Niilonen, Leif Nilsson, Tea Nõmmann, Karl Norling, Marco Nurmi, Marek Nurmik, Antonia Nyström Sandman, Johan Näslund, Henn Ojaveer, Sergei Olenin, Irina Olenina, Morten Tange Olsen, Jens Olsson, Mona Olsson Öberg, Marina Orlova, Dirk Osiek, Andrzej Osowiecki, Marcin Ostasiewicz, Jukka Pajala, Kristine Pakalniete, Tapani Pakarinen, Andreas Palialexis, Hjalte Parner, Ricardas Paskauskas, Hanna Paulomäki, Iwona Pawliczka, Anna-Grethe Underlien Pedersen, Rita Kyriacou Pedersen, Stig Eggert Pedersen, Wojciech Pelczarski, Ib Kragh Petersen, Ulrike Pirntke, Iwona Psuty, Vasily Ptschelinzev, Ane-Marie Raun, Greta Reisalu, Jukka Rintala, Pekka Rusanen, Linda Rydell, Andreas Röpke, Matti Sahla, Lauri Saks, Jan Schmidtbauer Crona, Rieke Scholz, Detlef Schultz-Bull, Norbert Schulz, Daiva Semėnienė, Ursula Siebert, Szymon Smolinski, Sabina Solovjova, Katarzyna Spich, Greta Srėbalienė, Matthias Steitz, Antra Stipniece, Torsten Stjernberg, Stella-Theresa Stoicescu, Solvita Strake, Jakob Strand, Josianne Støttrup, Natalija Suhareva, Sanna Suikkanen, Eva-Lotta Sundblad, Brita Sundelin, Janne Suomela, Lars M. Svendsen, Roland Svirgsden, Klaudyna Swistun, Marilynn Sørensen, Kaire Torn, Jakob Tougaard, Irina S. Trukhanova, Laura Uusitalo, Liina Vaher, Johannes Wahl, Sebastian Valanko, Valentina Varlashina, Rob van der Veeren, Christine Wenzel, Stefanie Werner, Markus Vetemaa, Sofia Wikström, Helmut Winkler, Sacha Viquerat, Jovita Vitkute, Joachim Voss, Max Vretborn, Emmi Vähä, Benjamin Weigel, Vadim Yermakov, Nerijus Zableckis, Anastasia Zaiko, Dovile Zakaraite, Tamara Zalewska, Kaj Ådjers, Örjan Östman