NOTE


This website contains the 2018 updated version of the State of the Baltic Sea report. For the first version of the report and other materials, please see the HOLAS II - First version workspace on HELCOM's website.
This page collects all reports, links to data and further details, and high-resolution versions of all maps and figures used in the report.
State of the Baltic Sea report – Second HELCOM holistic assessment 2011–2016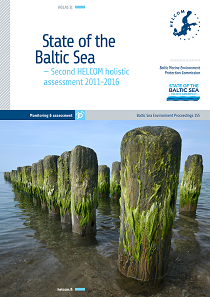 Sample Heading
Figures
To download a report figure, right-click it in the list below and choose "Save link as" (or similar depending on your browser).